Working from home during the coronary crisis discourages investors from investing in offices
18/11/2020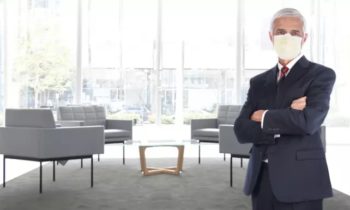 Earlier this year, real estate experts expected the commercial real estate sector to continue to grow, but with the advent of the pandemic, all expectations have changed. This follows from the eighth edition of the study on the real estate market, prepared by the international law firm CMS.
"Today, only one in three investments is of interest to investors in the commercial real estate sector. At the same time, the year before, it was more than half of the investments, and in 2016 up to 60 percent of the projects on the market were attractive, "said Michal Huťan, partner and head of the real estate team at CMS Slovakia. According to him, due to new trends and work from home, tenants in Slovakia will certainly be reducing their premises, or moving or relocating their offices to various locations. It is also assumed that the vacancy rate for the pandemic will increase even more, which has been increasing in Bratislava for a long time, for example. "Thus, there will also be increased pressure on rents and probably a potentially lower attractiveness of this type of real estate for investors," M. Huťan warned.
The coronation crisis has divided investors
The global commercial real estate market is currently divided into two parts. One investor believes that offices will thrive in the coronavirus era, with an emphasis on higher service levels. Green buildings will be added to the offer and the market will be increasingly focused on services for tenants and users. The second group of investors is convinced that the market will be severely affected and affected by working from home, while administrative centers around the world will remain empty. Many companies with branches in many countries still prefer the work of their employees from home.
The office market is alive, but it is swept away by uncertainty
"It is fair to say that the office market is not dead, but companies and developers must continue to adapt to changing circumstances and new ways of working. It can be expected that rents will not fall as sharply as during the last global financial crisis, "explained M. Huťan. At the beginning of the year, about a tenth of the world's employees could work from home. Following the outbreak of the pandemic, the situation has changed dramatically. According to the results of the survey, today about half of the employees will remain working from home during the autumn months. According to the German Institute for Economic Research, more than half of German companies want their employees to continue working from home after a pandemic.